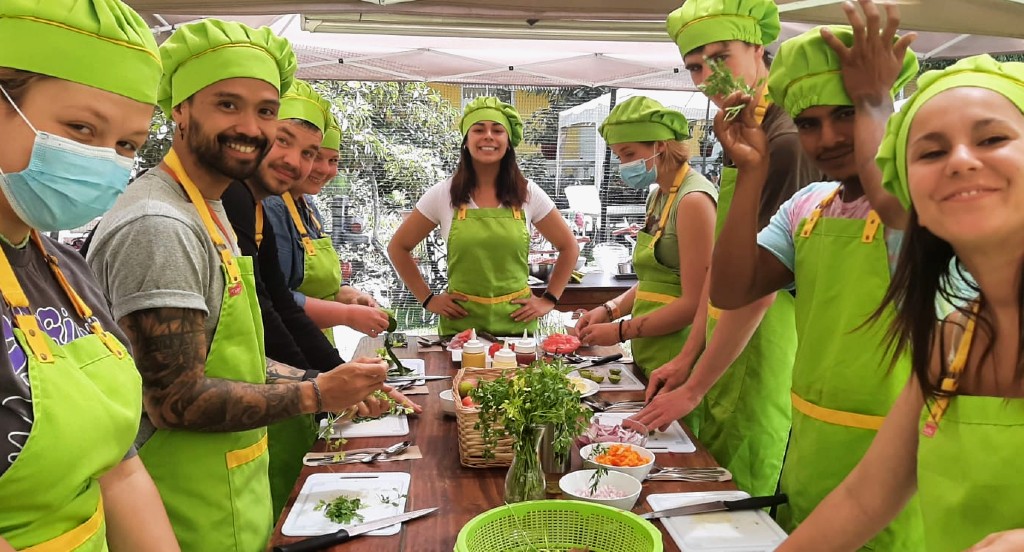 A Cultural Souvenir
A Cultural Souvenir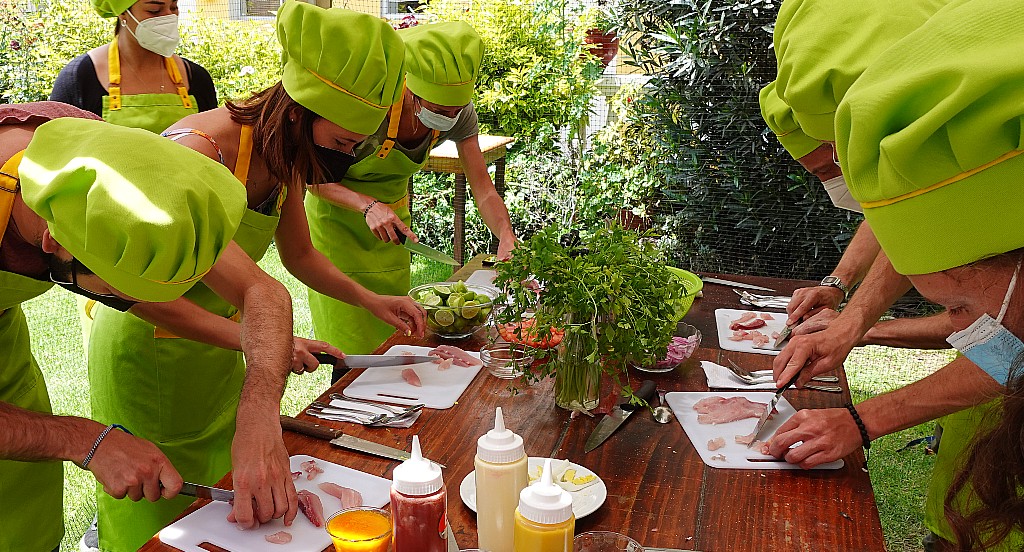 In an Enchanted location
In an Enchanted location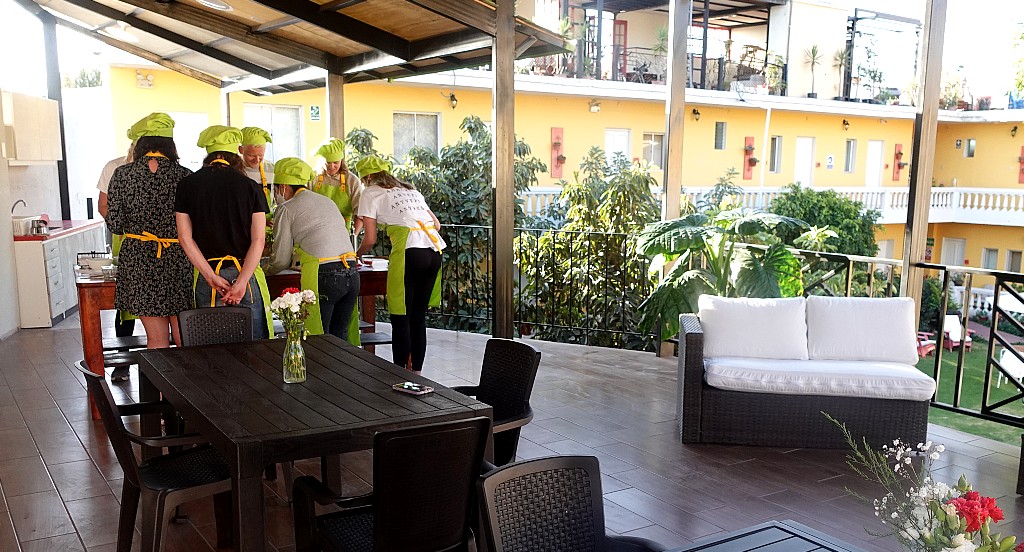 No cooking experience needed
No cooking experience needed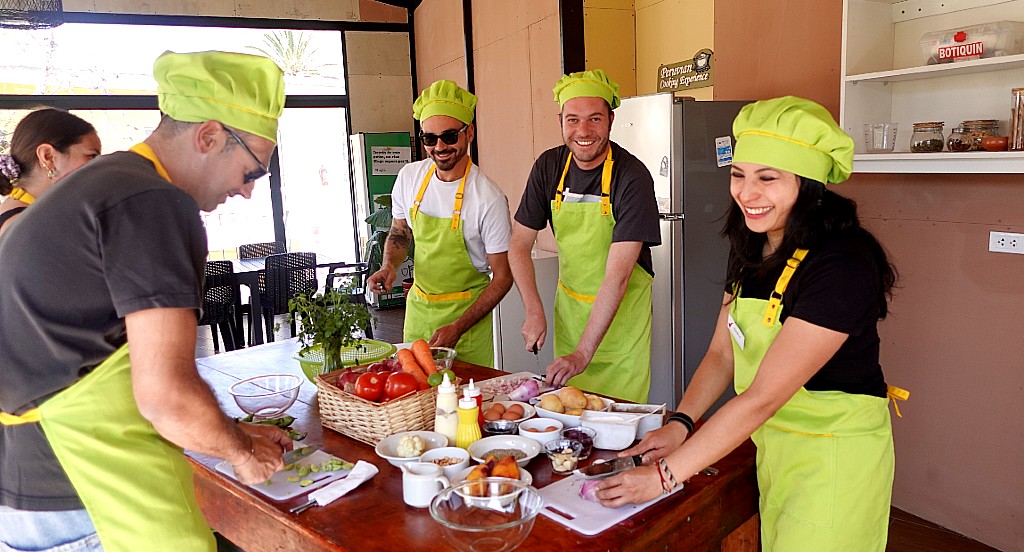 Native original cooks
Native original cooks
Enjoy cooking with us in Arequipa
We invite you to participate in this two hours, "HANDS ON", fun, cooking activity in Arequipa, a city where cooking and eating are one of the most important activities in life!. Prepare your own Peruvian food, An authentic cultural souvenir to take back home and share with beloveds.

A great cultural Souvenir for you!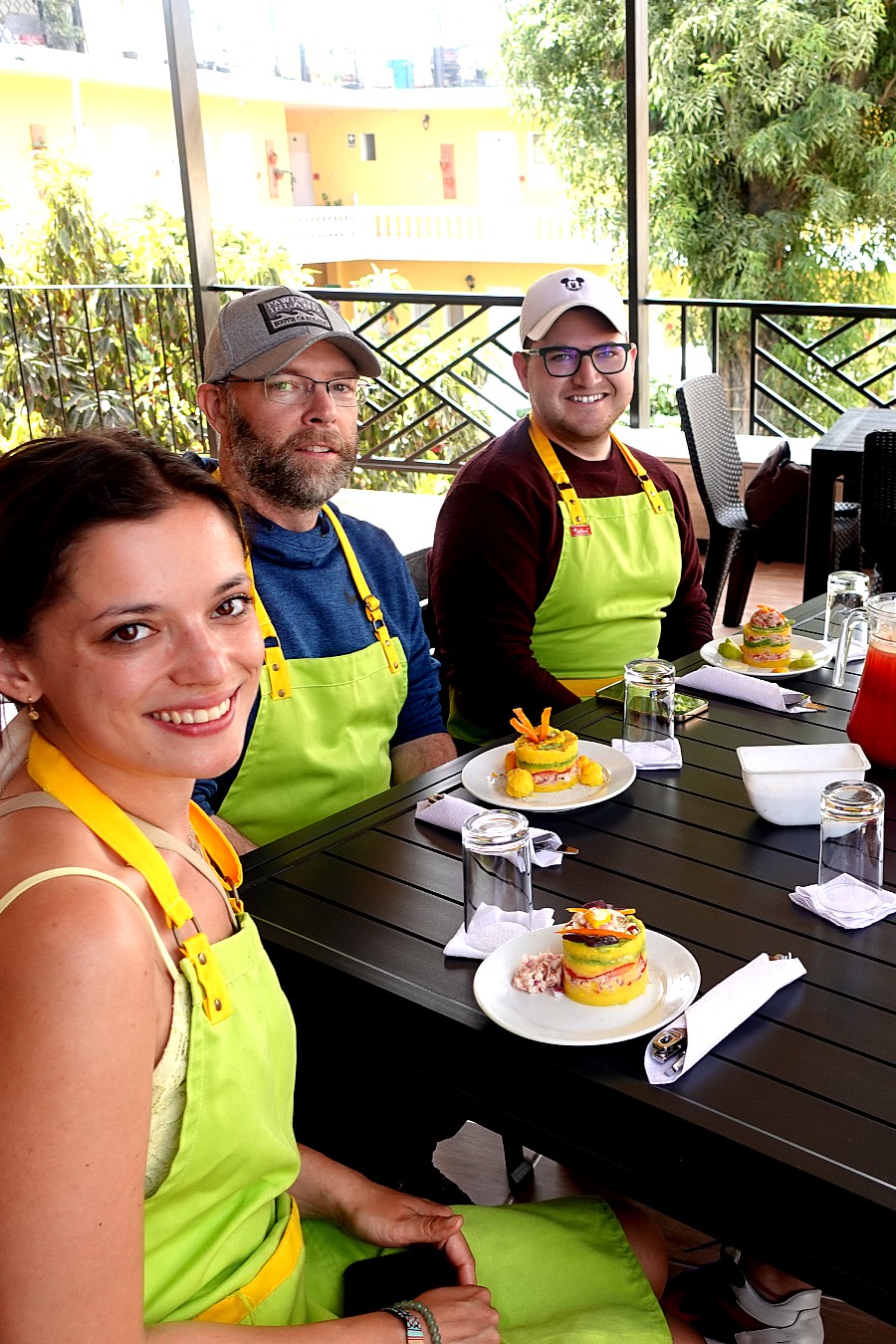 Two Hours Hands On
You prepare recipes with our direction. It's really cooking your own peruvian recipe. Two hours of fun and action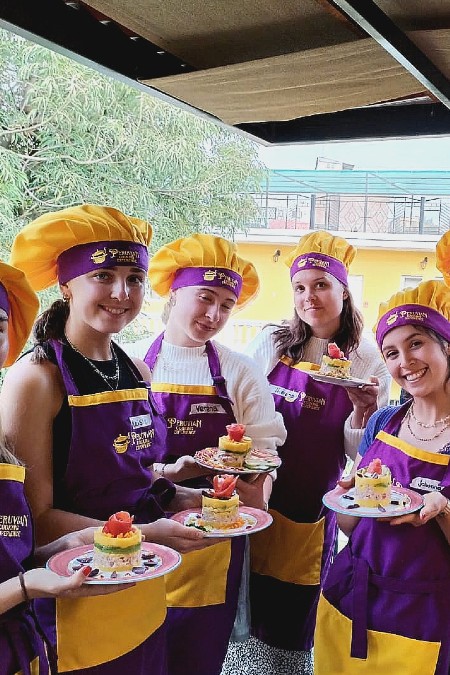 Three Menu Options
Traditional, Andean and Sea Menu. One selected per group. Entrance, main dish and a desert included.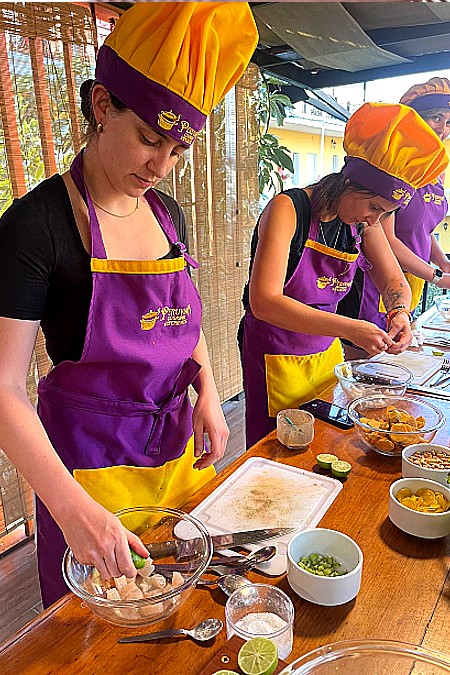 Great location
A beautiful courtyard is the frame of our activity. Meals are prepared and served there Unforgetable place.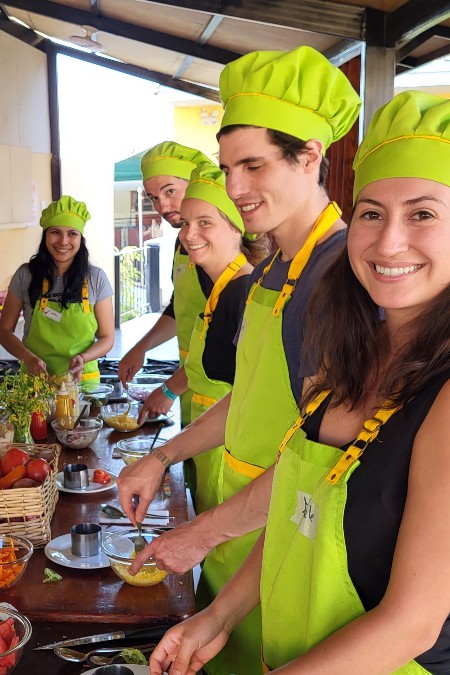 Ideal to Socialize
Our guests interact intensively while cooking. Exchanging travel experiences and listening to unique local stories.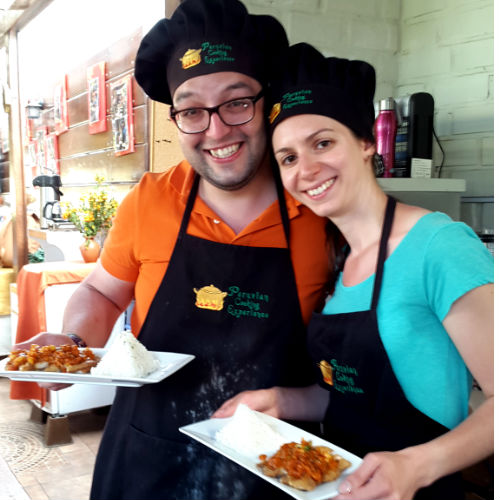 "This is not a class. Its an original activity where you are motivated to cook and enjoy. Such good food, and prepared by ourselves! Thanks!."
Robert Morrison, England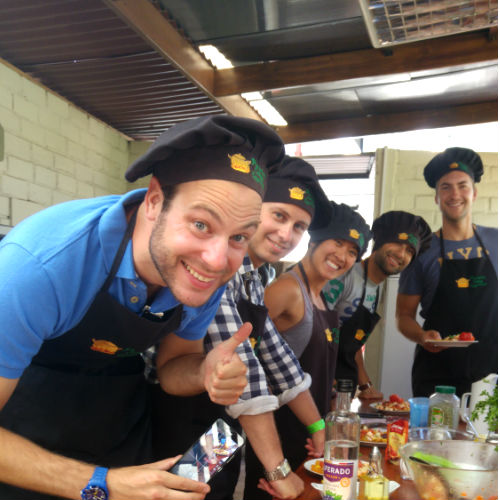 "These culinary discoveries were on a special occasion : my bestfriend birthday. And we had a great celebration.! I will higly recommend this Activity!."
Melanie Kuhn
>
Check Availability!
Activity is Available from Monday to Saturday. Twice a day. First Group at 11 am. Second Group at 4 pm. We OPEN when somebody is registered. But it will be CONFIRMED after having at least 3 passengers. The group is CLOSED when there is no space. You can also ask for a PRIVATE group.
OPEN You can regi
Easy to locate us!
Central Location!
116 San Martin Av, Vallecito.
54 - 213 975 959556443
Find us IN Casa de Avila Hotel
Four blocks from Plaza de Armas, following Sucre Street
Aceptamos Tarjetas de Credito:
Open from Monday to Saturday
Two groups per day: 11 am and 4 pm.